Wheelchair Securement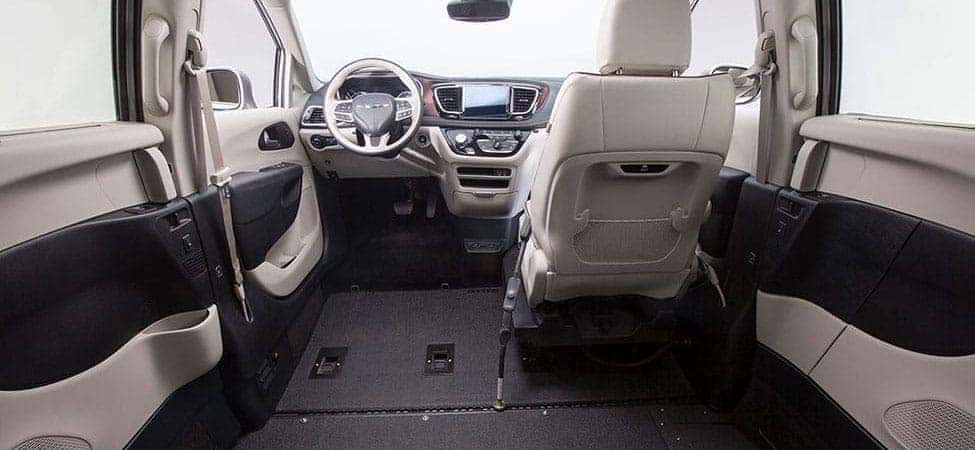 In current Wheelchair accessible vehicles, a person can be secured using one of two methods:
Manual Personal Wheelchair Tie Down Straps
Personal Electronic Docking System
For your safety, transportation law requires the use of purpose-designed wheelchair tie-down straps or electronic docking systems to keep wheelchair users safe and secure. This ensures proper securement while a wheelchair accessible handicap vehicle is in motion. Per ADA guidelines, 4 straps are used to secure the wheelchair: two in the front and two in the rear of the vehicle as specified angles to ensure no movement of the chair. A lap belt is also required which usually attaches to the OEM seat belt from the original vehicle's chassis.
There are many options for securing your wheelchair but the most common brands are Q'Straint and New Haven. A standard set of these tie downs is included in every vehicle Mobility of Denver sells. Manual handicap van tie downs resemble seat belts and attach to four different points on the wheelchair, securing to anchors in the floor system of the van. Electronic docking systems lock the wheelchair into place automatically, electronically monitoring the chair during the van's operation. A simple press of the button releases the chair.
Explore your options by researching the different styles here: