Meet All the Way to the Top Author Jennifer Keelan-Chaffins at our Open House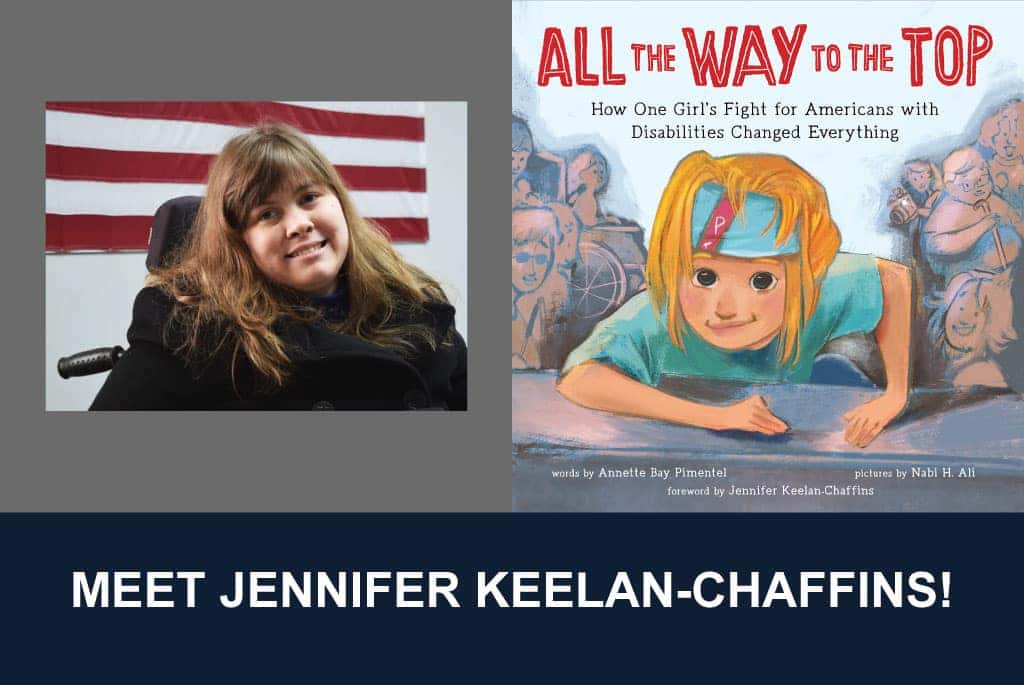 We are proud to host an Open House and book release signing party for: All the Way to the Top, by Annette Bay Pimentel (Author), Nabi Ali (Illustrator), and Jennifer Keelan-Chaffins (Foreword). Just announced: Jennifer will be in our store to sign copies and discuss her new book with friends and family. Mobility of Denver is proud of the accomplishments our Brand Ambassador, Jennifer has made this year. Jennifer's story is one that made headlines and helped solidify the passage of the ADA back in 1990. Jennifer will be launching the book on Tuesday at our local Tattered Cover Book store and then coming over for a release party at our Open House the next day with us. Please come to support this agent of positive change during the hours of 4:30-6:30pm on March 11th, 2020.
This event will launch the national book tour Jennifer will be embarking on in 2020, which marks the 30th Anniversary of the Americans with Disabilities Act (ADA). #ThanksToTheADA #ADA30
Follow along with Jennifers's journey on her new website here.
RSVP to the event on Facebook here:
Click Here
More information on this book, from the publisher, Sourcebooks: 
"This is the story of a little girl who just wanted to go, even when others tried to stop her.
Jennifer Keelan was determined to make a change―even if she was just a kid. She never thought her wheelchair could slow her down, but the way the world around her was built made it hard to do even simple things. Like going to school, or eating lunch in the cafeteria.
Jennifer knew that everyone deserves a voice! Then the Americans with Disabilities Act, a law that would make public spaces much more accessible to people with disabilities, was proposed to Congress. And to make sure it passed, Jennifer went to the steps of the Capitol building in Washington DC to convince them.
And, without her wheelchair, she climbed.
ALL THE WAY TO THE TOP!"