Lenders
Preferred Lending Partners
Mobility Financing
Looking for Financing on a Wheelchair Accessible vehicle?
We've partnered with local and out of state lenders who are able to assist in securing an auto loan.
Wheelchair Accessible vehicle financing can be difficult from a traditional or large lending institution when you don't know where to start. We rely on professionals like our partners who know the best solutions to offer.
Personal Financing
---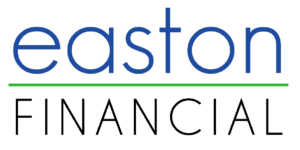 Easton Financial, LLC
https://eastonfin.com/
Our most trusted partner who offers loans at competitive rates to ensure wheelchair user can afford an accessible vehicle. With 20+ years of experience, Easton is dedicated to help bring the freedom that comes with mobility to those who have been left behind.
---

Brandl Mobility Finance Inc.
https://www.brandlmobility.com/
A great lending source, offering nationwide financing for Wheelchair accessible vehicles. With a proven track record of helping our clients find affordable wheelchair van financing. By specializing in securing great rates for people and companies with good credit, bad credit or no credit. Easy to work with and get approved quickly.
---

Credit Union of Denver
https://www.cudenver.com/
Credit unions typically offer the lowest rates on auto loans. Credit Union of Denver has been lending on wheelchair accessible modified vehicles and are a great local financing partner. Their model is the ideal solution for clients who would like a lending experience only possible in person.
---
Business Financing
---

Looking for Business Financing?
https://coloradofleetandmobilityllc.directcapital.com/
We work with DirectCapital to get fast and easy approval for equipment lending for your whole business. The team over at CIT/DirectCapital is capable of fast approval making them a great source for commercial and business lending.
---
Affordable Solutions
Our finance partners offer some of the most competitive terms in the industry with solutions for a wide range of credit histories.
Fast and Easy Process
Fill out the quick credit application forms and your options will be ready in a matter of minutes. Once you get a notification from our providers, our team will walk you through the process to get you in your vehicle.
Straightforward Pricing and Terms
We use these respected and reputable finance sources to ensure that we protect your confidential information. Mobility of Denver will never sell our lend your information.
Financing is no small business to get into, so we strive to only offer what you need. And nothing else. It's easier for us and our customers to not play any financing games.
We believe in transparency when selling used vehicles: it's the main reason we don't charge any dealer fees. We take that same approach when it comes to our financing process. We work directly with several great companies to secure an auto loan in order to provide our customers with.
---
Financing Questions?
Contact us with any questions you have about our process and or applying for financing.
---